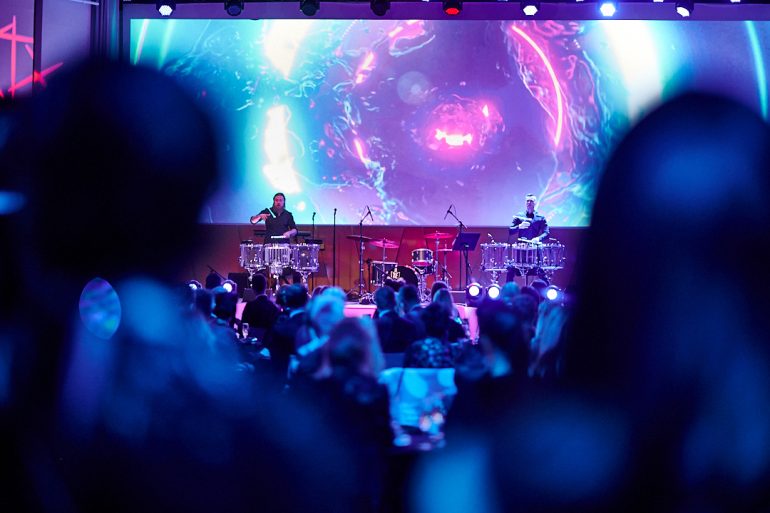 The purpose of the event was to create the finest and most unique celebration for Messukeskus anniversary. We started to plan the event more than a year in advance, and of course the AV-solution had to support the program. In addition, we also tried to show how Messukeskus Siipi can be transformed with the power of teamwork between Messukeskus and SVV. We were glad to be a part of this project and be able to support the impressive performances with light, sound and projection.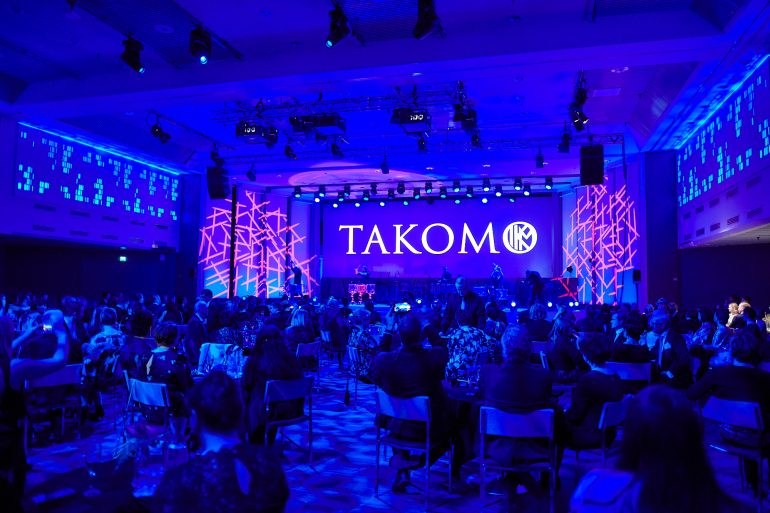 The challenge was to place more than 2000 guests into several spaces. Since no single space would be enough for 2,000 guests, I suggested that the program would be split into several spaces too. As a result, program would be held in different locations and no matter where the guests were, they would feel as a part of the program. After discussing with the event's technical coordinator, Niko Kurola, we decided to go ahead with the idea of moving image and sound from one room to another, so the guests would have the opportunity to stay up-to-date on what was happening during the evening.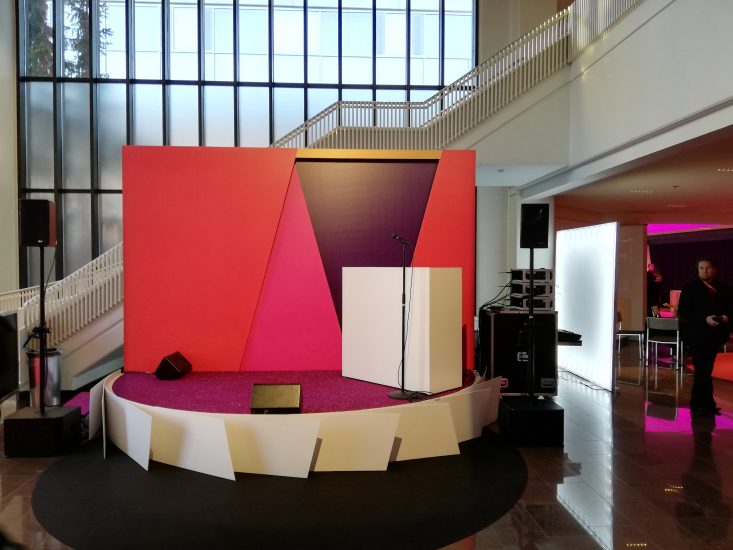 Camera, audio and data departments designed the cabling between the spaces, so we could move live streaming from one place to another. Exhibition designer Miriam Rissanen designed a stunning visual look for three different event spaces from which we broadcast the program to other locations, either directly over the antenna network or over the web.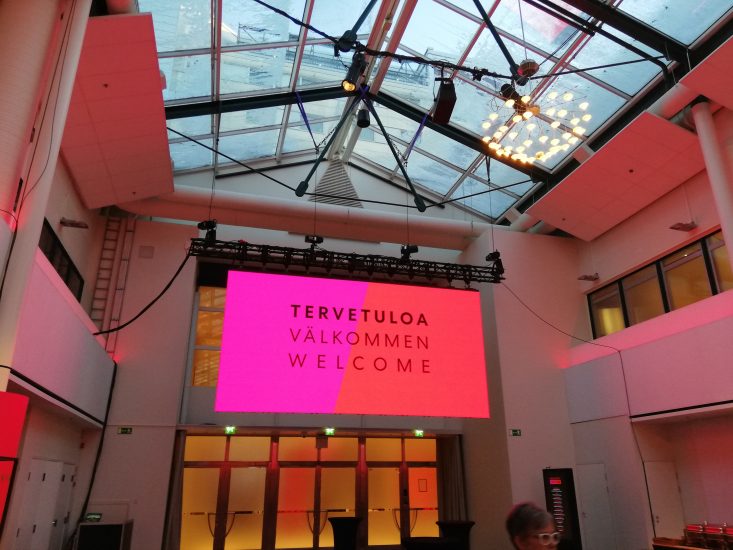 We were able to ensure that the broadcast of the evening's program kept moving smoothly from one stage to another.
The event featured:
an Infled led wall in Valo
a widescreen implementation in room 101 (Siipi)
a concert sound in room 101 (Siipi)
a smaller stage was built in Siipi's lobby
live broadcast of event program in several event spaces
over 600 technician hours
Customer: Messukeskus